Bloomington Drug - Dedicated to Your Health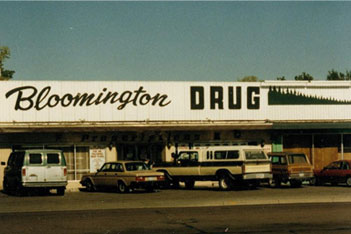 Established in 1948, Bloomington Drug was the first pharmacy in Bloomington.  In 1971, The Schaffer Family purchased the pharmacy and, along with many dedicated staff members, continues to serve the Bloomington community and surrounding areas.  Bloomington Drug has proven its ability to withstand the effects of an ever-changing world of pharmaceuticals and continues to provide its customers with unprecedented service and respect.
As well as being a retail pharmacy, Bloomington Drug has shifted much of its business toward the art of compounding.  Being Minnesota's first member of Professional Compounding Centers of America, or PCCA, Bloomington Drug is well versed in the niche market of compounding and is ready to work with physicians and patients to produce positive solutions.
Meet Our Team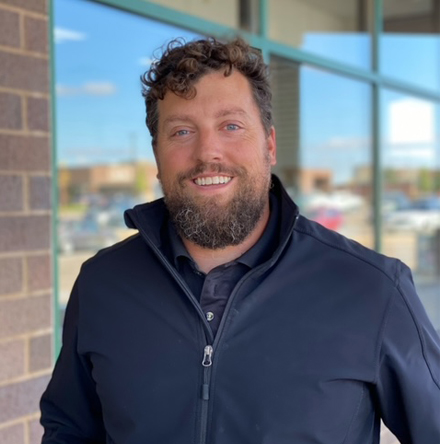 Jeff Schaffer, PharmD
Owner, Lead Pharmacist
Jeff is the second generation owner and lead pharmacist at Bloomington Drug. As the youngest son of original owners Doris and Paul Schaffer, Jeff grew up at his family's store, many of the employees and longtime customers have known him his whole life. Jeff graduated from Creighton University School of Pharmacy in 2006 and took over ownership of the pharmacy in 2012. While he has a passion for innovation in his field--particularly prescription compounding, Jeff still holds old school ideals on customer service and patient care.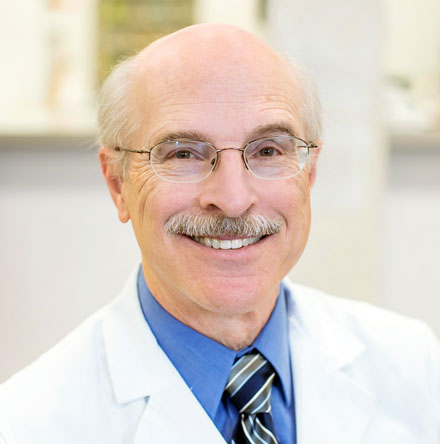 Phil Schliem, Rph
Pharmacist
Phil is originally from Rockford, Illinois and graduated from the University of Illinois, College of Pharmacy in 1970. Phil has been with Bloomington Drug for more than 35 years and is considered one of the family. If you were to ask Phil his favorite aspect of working for Bloomington Drug, he would quickly respond with "the people".  Both the customers and the people he works with are what makes his time at work so great.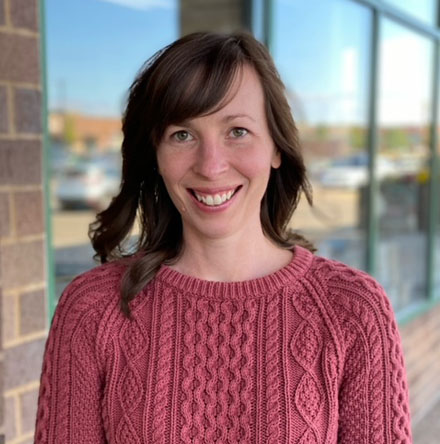 Rachel Fox, PharmD
Pharmacist
Rachel is from Cedar Rapids, Iowa and graduated from Creighton University School of Pharmacy in 2006.  After Rachel worked at Bloomington Drug as an intern, she knew the pharmacy would be a good fit for her. Rachel was excited to start working at an independent pharmacy knowing that she would be given more opportunities to know her customers on a personal level.  She also knew that working at Bloomington Drug would give her the chance to initiate Medication Therapy Management, allowing her to work with customers and help them manage and understand the medications they take.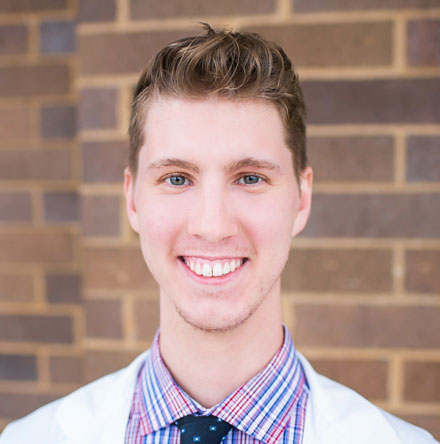 Matt Osebold, PharmD
Compounding Pharmacist
Matt is from Shoreview, MN and began his career at Bloomington Drug as an intern in our compounding lab. After graduating from North Dakota State University's School of Pharmacy in 2015, his passion for offering patients specialized care landed him a permanent position as compounding pharmacist.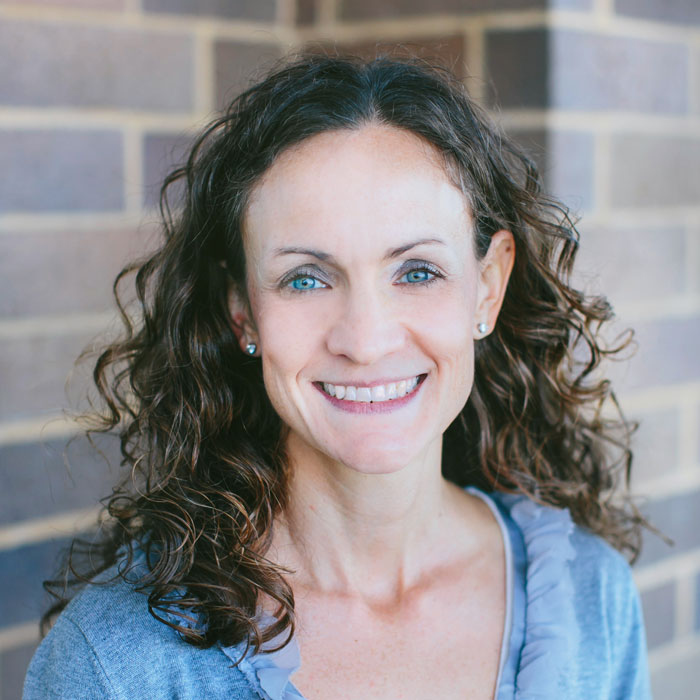 Sandy Audette, PharmD
Pharmacist
Sandy is from Minnesota and graduated from the University of Minnesota College of Pharmacy and brings extensive experience and knowledge in the handling of medication needs ranging from veterinary to hospice care medications. Her warm rapport with customers and strong work ethic are a wonderful addition to our team of pharmacists.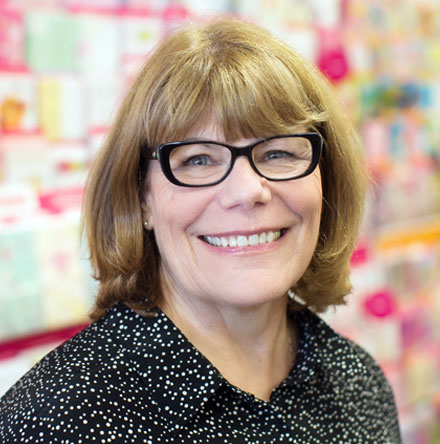 Lynn Johnson
Gift Manager
Lynn has been a part of the Bloomington Drug staff for more than 25 years. Lynn has worn many hats within our company from front end manager to bookkeeper, pharmacy technician and everything in between. Over the past 25 years, Lynn has turned our customers into our friends, our employees into our family and brightened each and every day with her positive attitude and smile.
The Gift Shop
The Gift Shop at Bloomington Drug has recently undergone a beautiful remodel!  New layouts, flooring and cabinetry have refreshed our retail space, making it open and bright. Bloomington Drug's gift shop features Department 56, Isabelle Bloom and Precious Moments collectibles as well as a large selection of gifts by Mudpie or Melissa & Doug. We welcome you to stop by and shop our latest selection. The Gift Shop offers a wonderful selection of cards for any occasion by American Greetings.  Need to mail your cards or gifts?  Our gift shop also has a full service postal center for your convenience.